Photographs 1979–1992
---
September 28 - November 16, 2019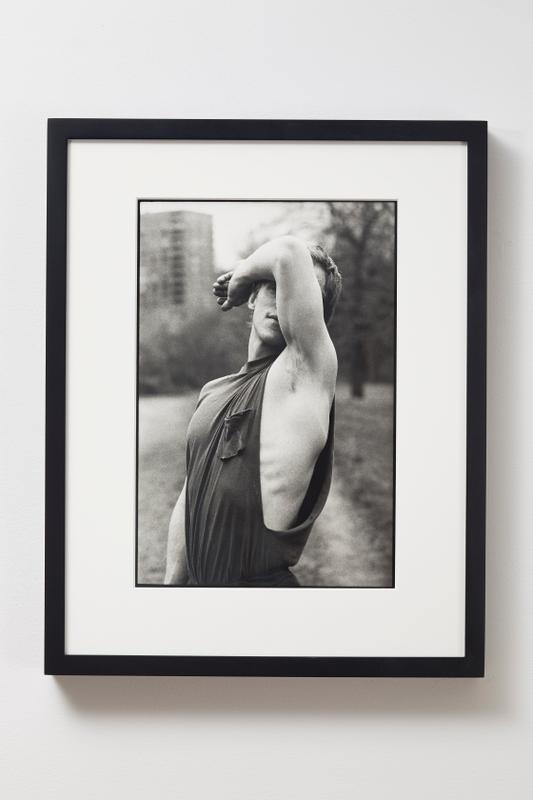 September 28 - November 16, 2019
Kapp Kapp is pleased to present Stanley Stellar Photographs: 1979–1992, a selection of prints by the legendary studio and street photographer. This marks Stellar's first exhibition in Philadelphia and his first solo gallery exhibition since 1996.
From a childhood in Brooklyn to the Parson's School of Design, by the 1970s, Stellar (b. 1945) emerged as a photographer on the streets of New York within the exact mile radius and decade as the Gay Liberation Movement. Stellar caught onto the radiance of queer bodies set in motion by the events of June 28th, 1969 when the LGBT patrons of Stonewall Inn—a "last call" minority in more than one sense of the word—defended the validity of the queer community from police brutality.
For most of the 20th century, queer life in America was a crime punishable by law. In the eyes of the American Psychiatric Association, it was a pathology. Stellar's photographs counter these ways of seeing; the social beliefs that diminish queer feeling and embodiment. With a camera in hand, Stellar observed and documented the interchangeability of self-love and confidence, whether that emanated from a hard chest or a soft pair of eyes. Many of his images are taken en plein air; portraits of people who replicate the energy of the city, but unwind on the Piers of the Hudson River or cool off in a nearby hydrant on West Street. In his Central Park West Runner, 1979, a man in a sleeveless tee arches his torso and assumes the pose of the tree behind him, his face covered, his armpit exposed. This balance between anonymity and intimacy defines Stellar's œuvre.
The domestic break out of the HIV/AIDS epidemic in 1981 was a sobering set back for the sexual liberation of the 1970s. Hundreds and thousands of queer lives were lost to government apathy. Queer couples who faced the diagnosis, or the AIDS death sentence together, often approached Stellar for a portrait. As his photographs archive, it took queer art and activism, networks of interna­­l support, and the indeterminate and durational vulnerability of queer love to rehabilitate the body once again. As our sense of queer history moves beyond the historical confines of Christopher Street, Stellar's photographs hold onto the luminosity of a way forward.
Recent museum exhibitions include Art after Stonewall 1969–1989, Grey Art Gallery, New York University and the Leslie-Lohmann Museum of Gay and Lesbian Art, New York; Looking Back / Looking Forward, Hudson Community College, New Jersey; Stanley Stellar: A Photographer, curated by Peter Weiermair, Leslie-Lohmann Museum of Gay and Lesbian Art, New York. Stellar was the subject of the recent documentary film Stanley Stellar: Here For This Reason, directed by Eric Leven, which debuted at the 2019 Tribeca Film Festival.